THE DIGITAL ACTIVITY TABLE FOR YOUR RESIDENTS
From the very beginning, the Caretable was developed together with care facilities, carers and residents. This is the only way to ensure that the table fulfils its purpose. With the CareTable, you provide more entertainment and social interaction in your care facility. Games, messages and more are waiting for your residents.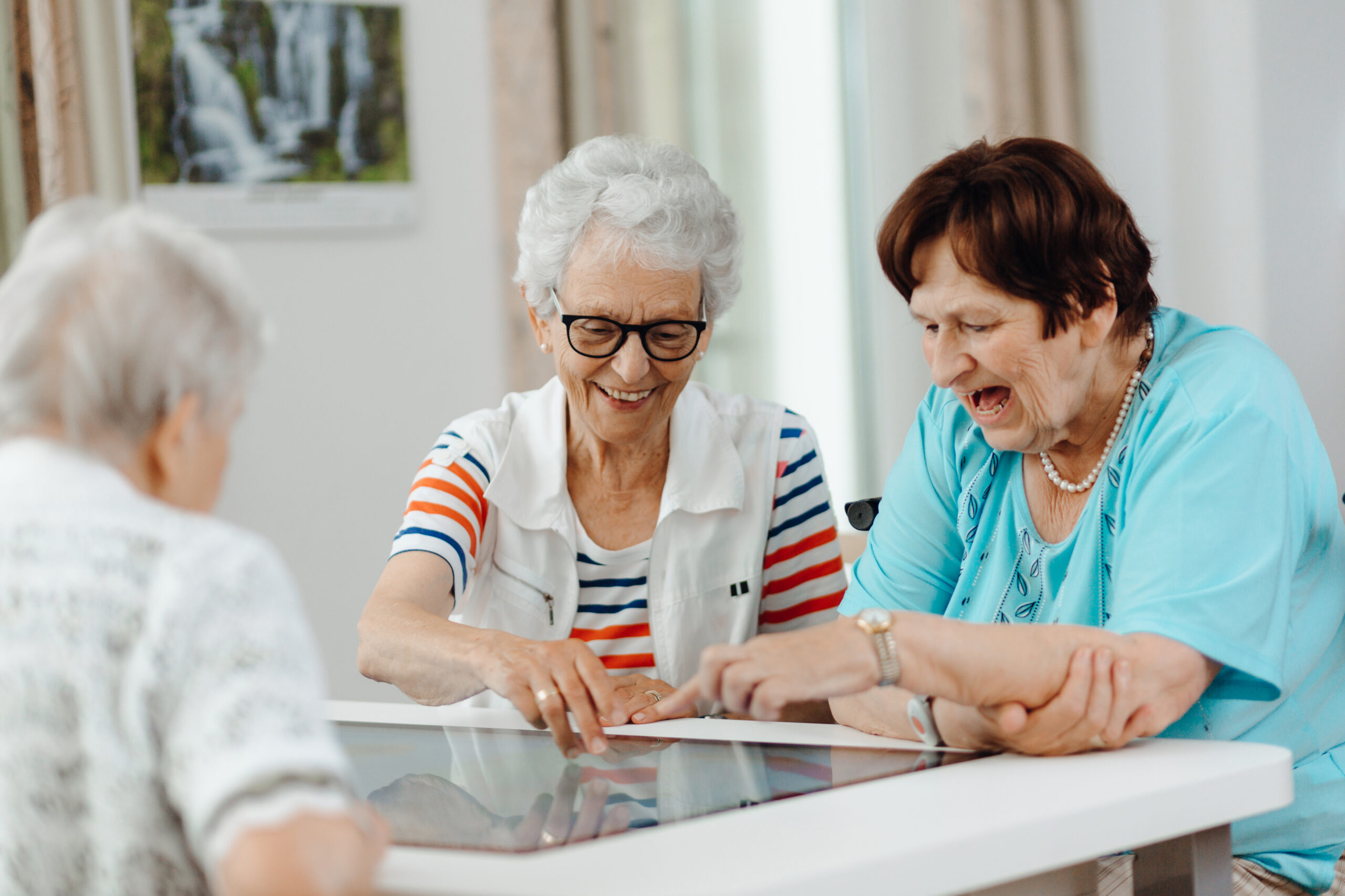 Shared gaming fun
From classics like bingo, checkers and "Mensch Ärger Dich Nicht" to completely new game experiences like an interactive frog hunt or cutting a fruit salad like a ninja – the CareTable offers a variety of entertaining games.
All content is easy to use for seniors and varies in difficulty. Our free updates ensure that the CareTable is long-term fun and brings joy. We are always open to suggestions, ideas and wishes and strive to realise them promptly.
Regional and National news
On the large screen of the CareTable, regional, national or world wide news can also be read excellently.
Via various apps, you can, for example, view the daily news, the weather or a local newspaper of your choice and get informed. Especially in times of a corona lockdown and the associated restrictions, it is particularly important that your residents can keep in touch with their environment, at least digitally.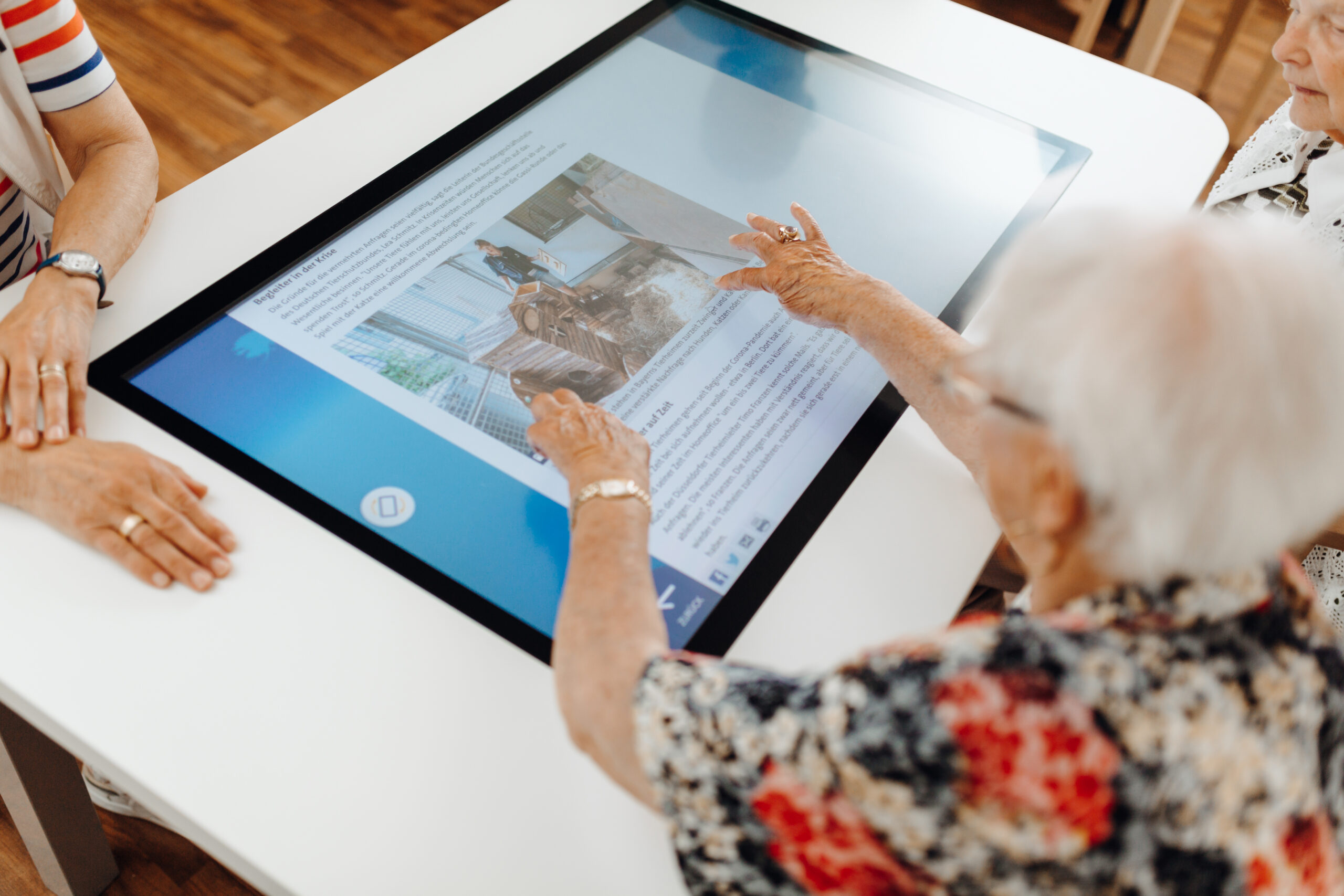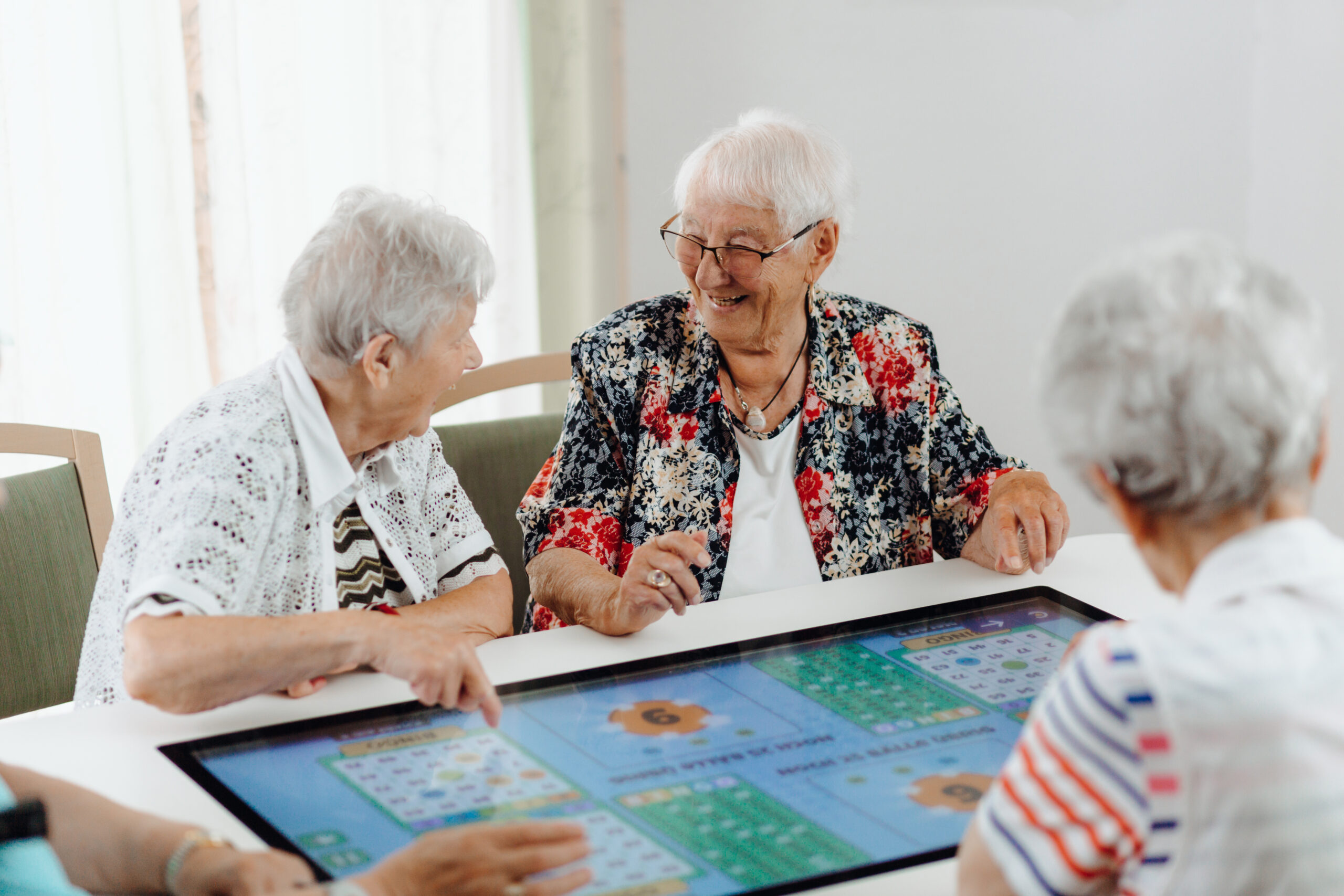 Exercises & Training
The grey matter is not neglected with the CareTable either. Designed in cooperation with occupational therapists from various facilities, you can perform various exercises with your residents.
Whether mental arithmetic, recognising animal sounds, memory or tracing patterns – our range of training & exercises is constantly growing.
Free updates
The CareTable gets a little better every day! Thanks to the diverse feedback from our facilities, we develop about 1-2 new apps per month, which we make available to our customers free of charge.
Would you like to see the Caretable in action? Then use our contact form or give us a call. We always try to meet your appointment requests and look forward to being able to realise a demonstration at your facility.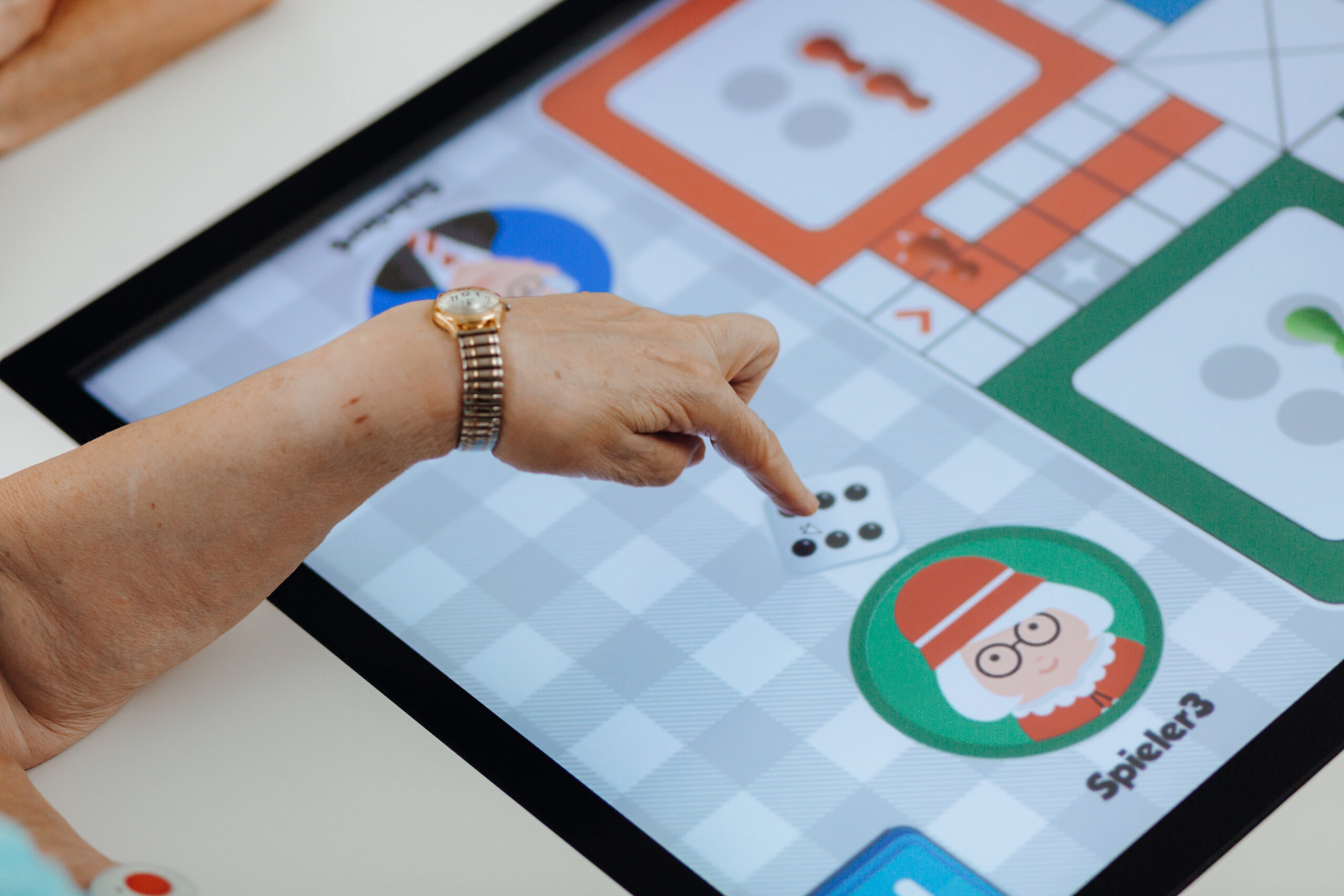 Here you can watch a video with a feedback from some Caretable users